Whether it be tall, fat or lean. There is always a huge appeal for particular styles of car. In today's issue I hope to express these different styles and describe there origins. Firstly I wanted to start with a crowd pleaser, and since we are a Grassroots community, lets start with the Grassroots style.
The style of Grassroots drifting originated of course in the D1 GP, the worlds second leading drift competition, mainly Japanese orientated. It's a simple usually containing home grown, unknown sponsors sitting at a nice level, cheap roll cage and mainstream BBS rims. This is a bad example, but a true Grassroots in my opinion is the fine line between professional and beater.
Which leads me onto my next style. The beater drift car.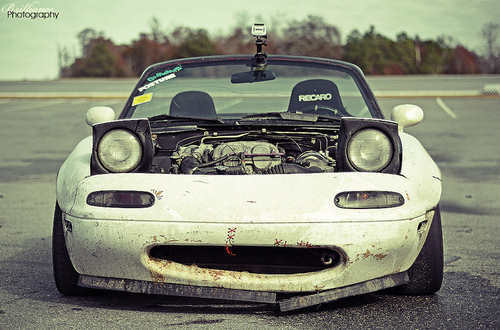 I think this first Gen MX5 really fits the bill doesn't it. The beater car, cherished by it's owner, loved by the skirts of the wall. The beater is a car in which you slam around the track, invented when the origins of matsuri's took way across the globe. In my opinion, if it doesn't have a zip tie, it's not a beater. Also I think that a dirty look really brings out the whole, "I don't care" attitude to the car.
Now to a more serious style, and truly my favourite. The Hellaflush.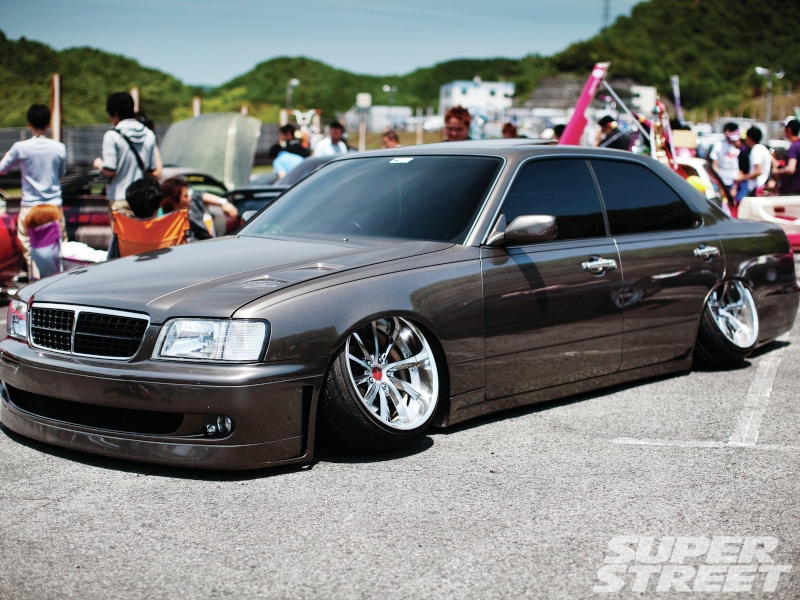 Nothing says Hellaflush like a car with ridiculous negative camber. Oh lordy lord. In this particular case, it looks the 'Cars can drive on water' cheat from San Andreas. The Hellaflush is a show man's style of car, merely a contest of who's car is the most Ballin'. A true Hellaflush will have dish rims and a car lower than Hitler's morals. The bad side to the Hellaflush is that it's on the fine line between wow and Boy Racer. This is purely because of sticker bombs. Now I'm not a particular fan of sticker bombs. I'm pretty sure for the older gentlemen here, they will understand that there children could probably create a sticker bomb.
And on that mere bombshell, I hope I've some how enlightened you on all the different ways in which your car could look banging.
Thanks for reading
Stunner - Founder UberTorque Media